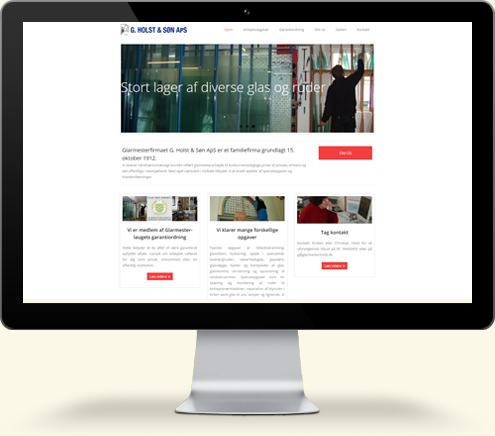 This website was made for a glazier company located in Denmark. It serves responsive design and anything else you'd expect from a high quality design – made easy by using a high quality template from Think Up Themes Ltd, big thanks to them.
Apart from a great design several other plugins were integrated. Plugins like a contact form, anti-spam filters, backups, performance optimization using cache and Piwik analytics. All very well polished plugins which integrated incredibly smoothly into the website.
The website can be viewed at glarmesterholst.dk.